Our infant and toddler programs serve children ages 6 weeks to 24 months. This program provides a number of stimulating age appropriate activities, including art, music, songs, puppets, nursery rhymes and more. During this delicate phase of development, the stage is set for sound language and literacy development. 

 Along with all the fun and games, we use a state approved curriculum and researched based evaluations to assess your child's development. Through on going observations and assessments we are able to design a program to meet individual needs of our infants and toddlers.

PROGRAM HOURS

Monday - Friday

7:00 AM - 6:00 PM

6725 Montgomery Road | Elkridge, Maryland 21075 | Office: 410-796-4561  | Fax: 410-796-3957 | Director@GELCridge.org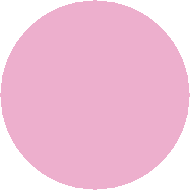 Ms. Shana- Infant A

Ms. Nae- Infant A

Ms. Denise- Infant B

Ms. Sumayah- Infant B

Ms. Heather- Toddlers

Ms. Trish- Toddlers

Ms. Rebecca- Assistant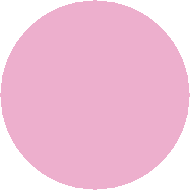 Infant A/B

7:00-8:00- Meet & Greet/Drop-Off

8:00-9:00- Breakfast/Bottles

9:00-9:30- Diaper changing

9:30-10:00- Indoor/Outdoor/Free Play(Weather Permitting)

10:00-11:30- Morning Naptime

11:30-12:00- Diaper Changing

12:00-1:00- Lunch/Bottles

1:00-1:30- Free Play/Tummy Time

1:30-2:00- Diaper Changing

2:00-3:30- Afternoon Naptime

3:30-4:00- Diaper Changing/Snack Time

4:00-5:00- Indoor/Outdoor/Free Play(Weather Permitting)

5:00-6:00- Tummy Time/Parent Pick-up

​Toddler

7:00-7:30- Arrival & Drop-Off

7:30-8:00- Table Toys 

8:00-9:15 - Free Play

9:15-10:00- Breakfast/Diapering/Potty

10:00-10:40- Fine-Motor Skill Practice

10:40-11:30- Outside Exploration/Gross Motor Skill Practice (Weather Permitting)

11:30-11:45- Circle Time/Music & Movement

11:45-12:10- Diapering/Potty/Free Play

12:10-12:45- Lunch Time

12:45-3:00- Naptime

3:00-3:35- Diapering/Potty/Snack Time

3:35-4:00- Free Play

4:00-4:30- Outside Exploration

4:30-5:00- Table Toys/Activities

5:00-6:00- Free Play/Parent Pick-Up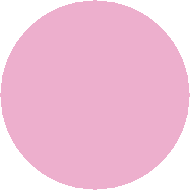 Infant

4 crib sheets (play Pac Crib)

4 bottles with complete name and date (if you do your own formula the bottles must be premade)

Diaper cream *needs a medical form completed 

Toddler

Crib sheet and blanket (small pillow is okay)

Cloth backpack or bag for placing the blanket and sheet

Diapers/pull ups and wipes (we require pull ups for the Two-year-old classroom)

Diaper cream *needs a medical form completed

Sippy cups labeled with first and last name of child

3 changes of clothes and one pair of shoes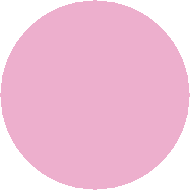 Infant

Creative Curriculum: The components of The Creative Curriculum® for Infants, Toddlers & Twos were designed specifically to provide in-depth support for the unique demands of each day in an infant, toddler, and twos program. 

Toddler

Frog Street: Designed around the latest scientific early brain development research, this year-round program focuses on enhancing the simple joy of childhood while equipping caregivers to nurture curiosity through exploration. Frog Street Toddler, created by Dr. Pam Schiller, incorporates Dr. Becky Bailey's Conscious Discipline® and includes 52 weeks of activity choices specifically created for children ages 18-36 months. Frog Street Toddler offers:

• Activity choices organized around five    developmental domains

• Differentiated instruction options to meet the needs of all learners

• Easy infusion into daily routines, such as diaper changing, transitions and outdoor play

• Designed with intention and purpose to move children forward in their development